I Am an Athlete.
Posted by PAM KOSANKE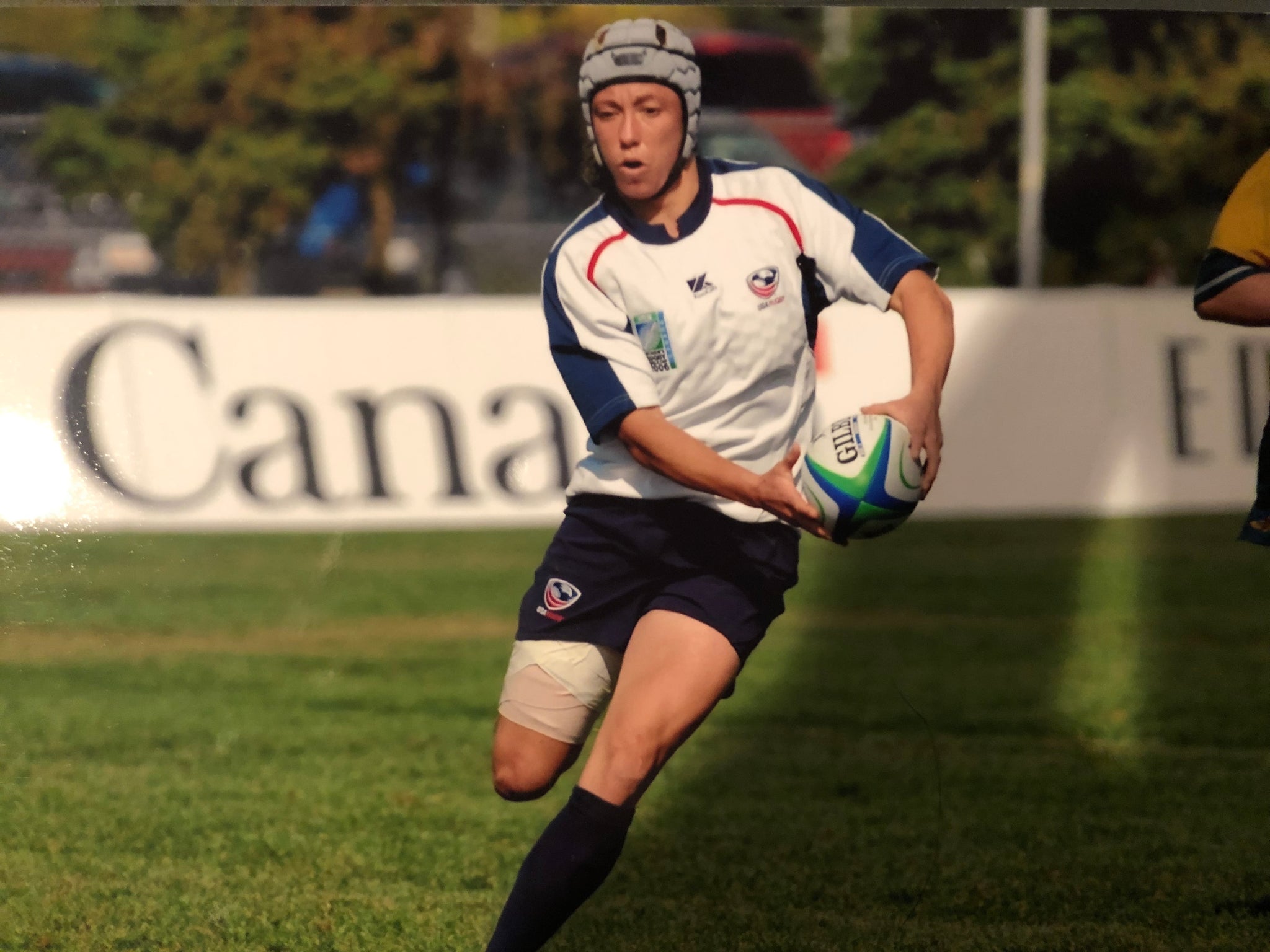 "I am an athlete."
I couldn't be more thankful or proud of this part of my identity. But looking back, this statement did not come easy and it did not come without consequences. 
As a kid, I was mocked and shunned for my athletic ability, often called "the boy with two earrings" (and much, much meaner things). Women's sports were not celebrated like men's sports. We were not given the same resources, the same caliber of coaches, fields or equipment, the same amount of press or the same accolades as men's sports. 
And there was no real path to earning big money playing pro sports like the men. No matter how much we looked up to Michael Jordan, we could never really "be like Mike."
Have women's sports come a hell of a long way since my heyday? You bet they have. (Phew!)
But with women's sports receiving just 4% of all sports media coverage, and just 1% of global sports sponsorships, we are still woefully far from making women's sports financially viable. Most women have no real chance at a career playing sports because the infrastructure beyond the college game just isn't there for them. Girls are dropping out of sports at alarming rates, much higher than boys are. And way too many still worry about muscles making them look fat, even as talented and accomplished Division 1 collegiate athletes.
On top of this, because women's sports leagues struggle for funding and paying their athletes just a small fraction of what their male counterparts make, becoming a professional athlete for a woman is usually a pipe dream...
This is why I started SPORT BIGS™, a collection of larger-than-life women's sports action plush toys with big swagger and big celebrity voices. They stand big, talk big and play big, celebrating athlete identities in women's sports like never before. Nothing like them exists today, only gendered wannabes that come with pink balls in pink boxes.
How can a bunch of toys change women's sports? Great question.
The answer is one child, one parent and one fan at a time. By teaching girls, including trans athletes and nonbinary kids, to love their identity as an athlete and to dream of playing sports professionally someday, we help them feel proud of who they are in a world that doesn't always respect them. We help them keep playing. Keep training. Keep dreaming of making it big as a collegiate, Olympic or professional athlete. 
The bigger Sport Bigs gets, the more we reinvest in women's sports to help build the economics they need to stay alive and fuel the dreams of future generations. We stop waiting for one giant company or brand to save women's sports with a landmark front-of-jersey sponsorship and instead we co-op sponsorship by fueling women's sports one meaningful purchase at a time.
Together we invest in women's sports in every way we can. We buy tickets to their games and wear their teams' merchandise. We promote and engage with women athletes in social media. We support brands that support women's sports. And we buy Sport Bigs for our kids and friends who celebrate them as the natural athletes they are.
Even though I have competed in six World Championships across three different sports, earned a full-ride scholarship to the University of Michigan to play softball, and was one of the first USA Rugby players to have ever been paid for competing for my country, I have never earned any career-worthy money playing sports. The chance to "go pro" was unrealistic and elusive at best.
Let's take back the power. Let's create a world in which women own sports just as much as men do. Let's help girls proudly claim to be "athletes" and help professional women's sports get much, much BIGGER. 
Please sign up for our official Sport Bigs' newsletter to get 10% off your first order. Thank you for your support and your big fight for women's sports!
Thank you for your support and your big fight for women's sports! 
Pam Kosanke
Founder of Sport Bigs
Click here for the RSS Feed to our blog!
Comment (1 comment)