The very first "official" young athlete review of Sport Bigs™!
Posted by SPORT BIGS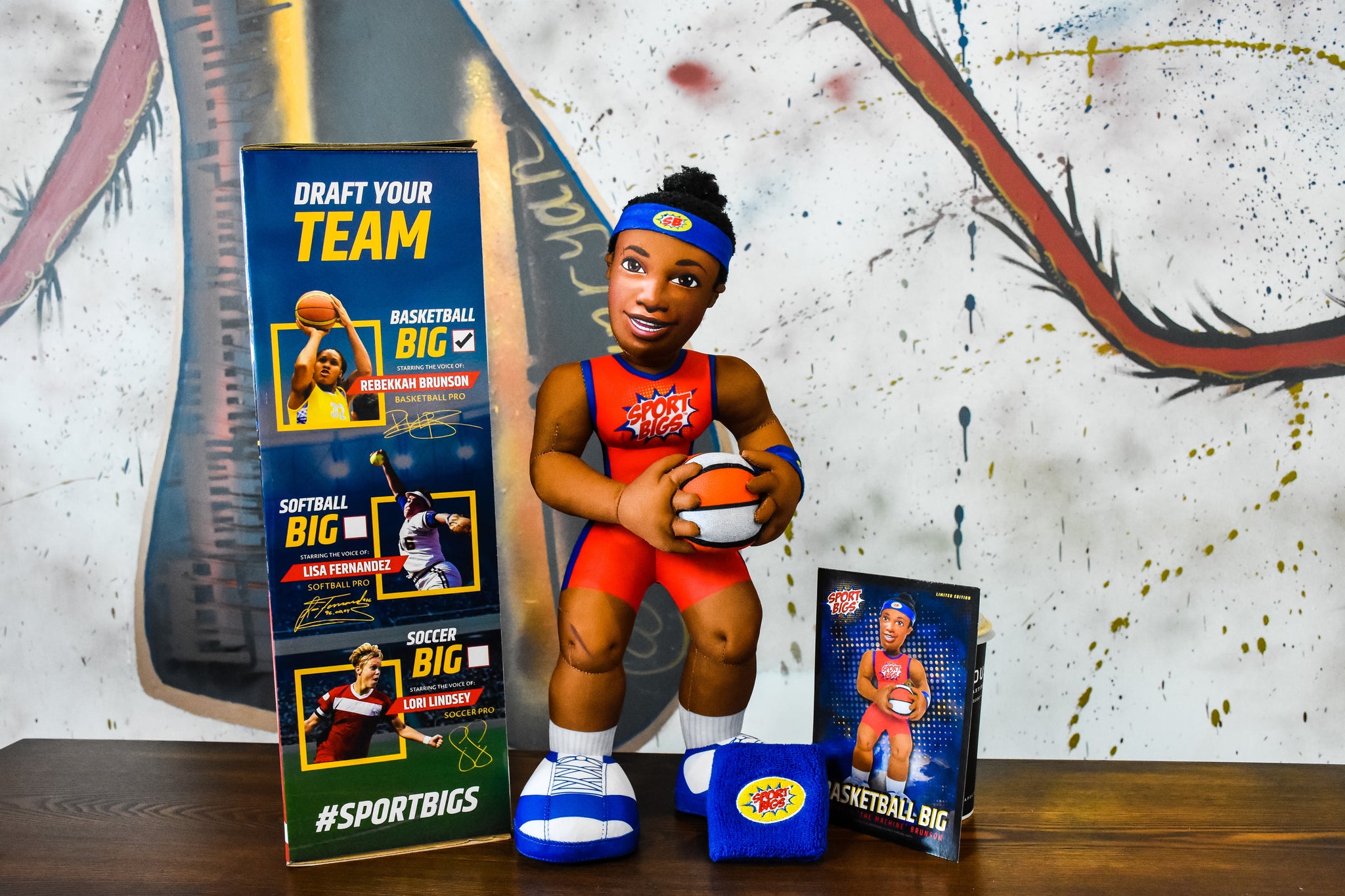 It is exciting to share our very first "official" young athlete review of Sport Bigs™. 
We are so appreciative of the honest and passionate feedback, and love that Teraysa is already thinking about future Sport Bigs. In fact, this is the #1 piece of commentary we get from kids. They immediately start dreaming up all of the other sports and athletes we should represent and it gets us equally excited to get to work!
Let's gooooooo!
Sport Bigs Review
By Teraysa R. (age 11)
Sport Bigs are sport toys of a famous athlete in soccer, basketball, and softball. They are very durable and great for wrestling or hard play with each other. They can stand up on their own. You don't have to prop them up or anything. The balls themselves are attached, which is not my favorite, but it is understandable because no one wants to be replacing balls. 
Lori Lindsey (soccer), Rebekka Brunson (basketball), and Lisa Fernandez (softball) are the three Sport Bigs right now. I love Lori's expression, Lisa's stern encouraging phrases, and the texture of the hair on Rebekka because most dolls don't have texture or cool and different expressions. The athletes recorded themselves saying encouraging phrases such as "You've got this!" and "Go get em!" and fun phrases about waffles and broccoli. I personally think that there should be more "love yourself" and "you are amazing" type phrases and not mostly focus on the body, but different things as well. 
The first three are from softball, basketball, and soccer. I think that people not in the big three can sometimes be excluded, so I think that there should be additional sport athletes as soon as they are able to be made so that more girls can relate and get their favorite sport, from snowboarding to swimming. I think that there should be Asian women and also a bit younger women. Maybe tennis player great Naomi Osaka or an Islander athlete could be next? 
Overall, I think these are great toys for support and play, especially for younger girls!